The Nottingham Hebrew Congregation serves over 150 Orthodox Jewish families in the Nottingham and Derby region. The city is also host to over 1000 Jewish students, many of whom take part in services and events organised by the community, adding to the vibrancy of orthodox Jewish life in the city.
We are fortunate in having the support of Rabbi Mendy Lent, a Chabad rabbi, who together with his wife Brocha provide religious guidance, pastoral care and a warm welcome, not only to members but also to students, visitors and those with an interest in interfaith co-operation.
Regular Shabbat and Sunday services are supplemented by festival and social events and those wishing further up to date details should contact the synagogue office by email [email protected] or telephone 0115 947 2004
A Brief History
In the 13th century, the Jewish community of Nottingham was one of the 27 recognized by the Kingdom. From the resettlement of the Jews in England in the middle of the 17th century until the beginning of the 19th few Jews lived in Nottingham.
In 1805, the Jewish community organized in the city and acquired a cemetery in 1822. Nottingham had 50 Jews in 1880, who set out to build a synagogue ten years later, located on Chaucer Street.
In 1939, the city counted 180 Jews. A number that grew following the arrival of Jewish refugees during the Shoah. At its peak in the 1960s, the community was home to 1,500 orthodox jews.
In 1954 the synagogue moved to Shakespeare Street. In 2017 the synagogue was moved to its present location on Highurst Street and given the name Hatikvah Synagogue.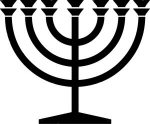 Nottingham Hebrew Congregation, Hatikvah Synagogue, Highurst Street, Nottingham, Nottinghamshire NG73QA Email: [email protected] Telephone: 0115 947 2004